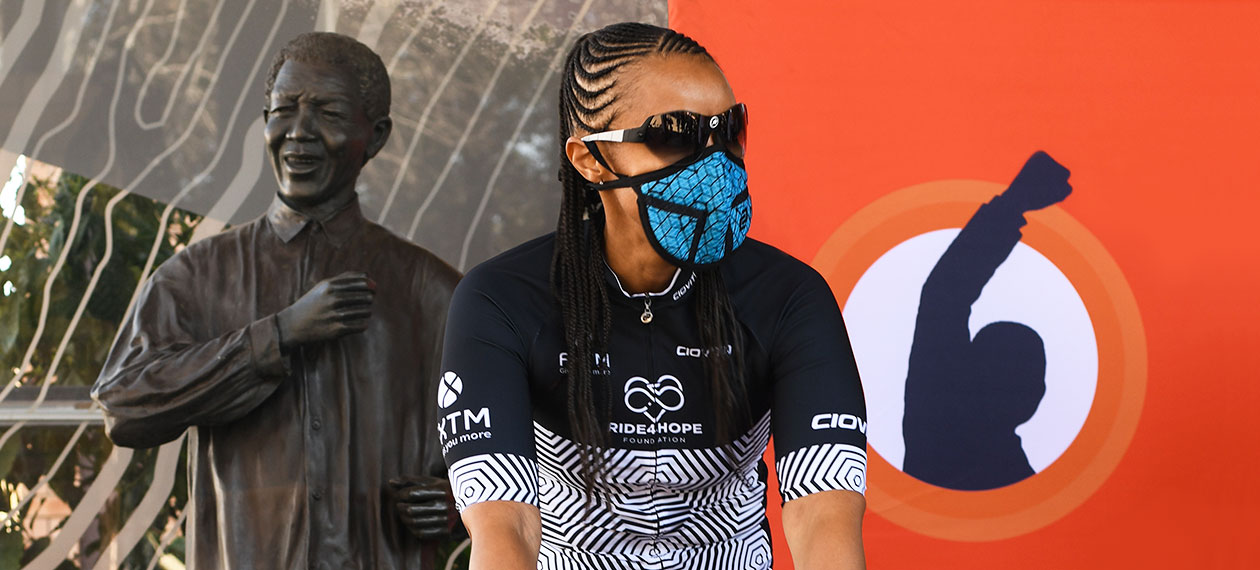 Exinity brand FXTM maybe online – but we live in the real world. And the real world in 2020, in South Africa as elsewhere, is dominated by Covid-19.
BC (Before Covid), FXTM has supported the Veolokhaya Cycling Team (Velokhaya) since 2019 – it brilliantly combines pro-cycling participation with sponsorship to deliver life changing opportunities to young people. But lockdown threatened to change all that
Luckily the Ride4Hope Foundation, in conjunction with the Nelson Mandela Foundation (NMF) had a great idea to create a virtual equivalent. FXTM worked with them to bring it to life, and the Nelson Mandela Covid-19 Relief Virtual Challenge was born.
The event encouraged social cohesion amongst participants and contributors in a difficult time. And by joining forces to fight the challenge of food insecurities aggravated by the pandemic, the event brought relief to South Africa communities and individuals in need.
Six top teams (all in masks) competed a 30km ride on Wattbikes, the world-leading cycle simulator, streamed to thousands worldwide via the Zwift cycling app. The athletes, including the Titans cricket team, rugby team Vodacom Bulls and FXTM's own Velokhaya Cyclists, gave an impressive performance: although they physically didn't move an inch or cross any provinces. Five beat their personal bests and some three million Rand has been committed to the "Each One Feed One" campaign (www.nelsonmandela.org). Result! And no-one fell off their bike.
All the material presented at this event have been approved by the company's Key Individual, in accordance with FSCA guidelines.