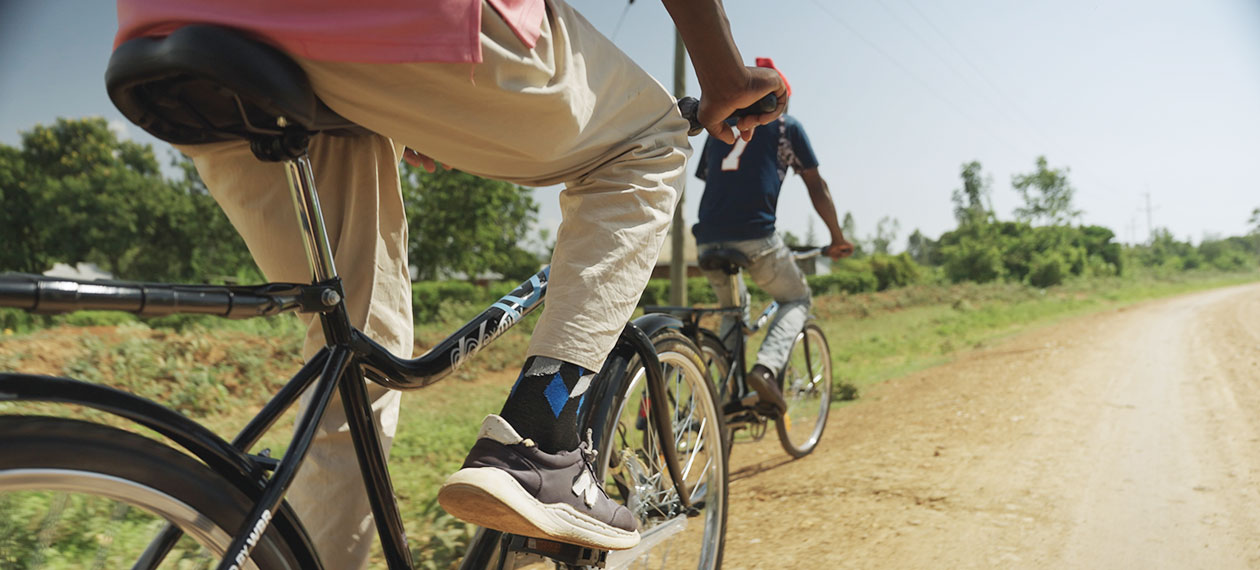 You must be wondering why bicycles are such a big deal in the world of Exinity?
Because for us they represent a journey to freedom.
While driven to provide our diverse customer base with financial independence through access to the markets, we also want to help empower the communities we operate in - to attain success that would have otherwise been out of reach. Literally!
Our partner World Bicycle Relief (WBR) provide a purpose-built bike, the Buffalo Bike, to children, healthcare professionals, and small business owners so that they can make journeys that would have previously been completed on foot more quickly and easily. Last week, we visited Alego Usonga a community within the region of Kenya, to distribute 275 Buffalo Bikes. Our support also pays for training mechanics so that they can maintain the bikes, and thus ensure the benefits are long-lasting.
While for us a bicycle might just be something for leisure activities, for the people of Alego Usonga it represents much more than that. It represents access to roads and affordable transport - It's the one thing that helps kids get to school in time, lowering drop-out rates; it enables healthcare workers to travel to people that need care and treatment; and it helps small business owners with accessibility to sell their fresh produce like milk and maize. A businesswoman of the village explained that having a bike will help her to make $3 daily because she would no longer need to spend $6 on the commute!
Group CEO, Lex Webster said:
"We are incredibly excited about our partnership with World Bicycle Relief. Our Freedom to Succeed mission totally resonates with the work that they do. Through their Buffalo Bikes they help communities succeed; via education, access to healthcare, and enabling small businesses to flourish. We are delighted to be supporting them."
Exinity funded Buffalo Bikes are sturdy, dependable, and able to function on both wet and dry surfaces. This supports the community on its journey to freedom. Freedom to make choices. Freedom to be in control. Freedom to Succeed.