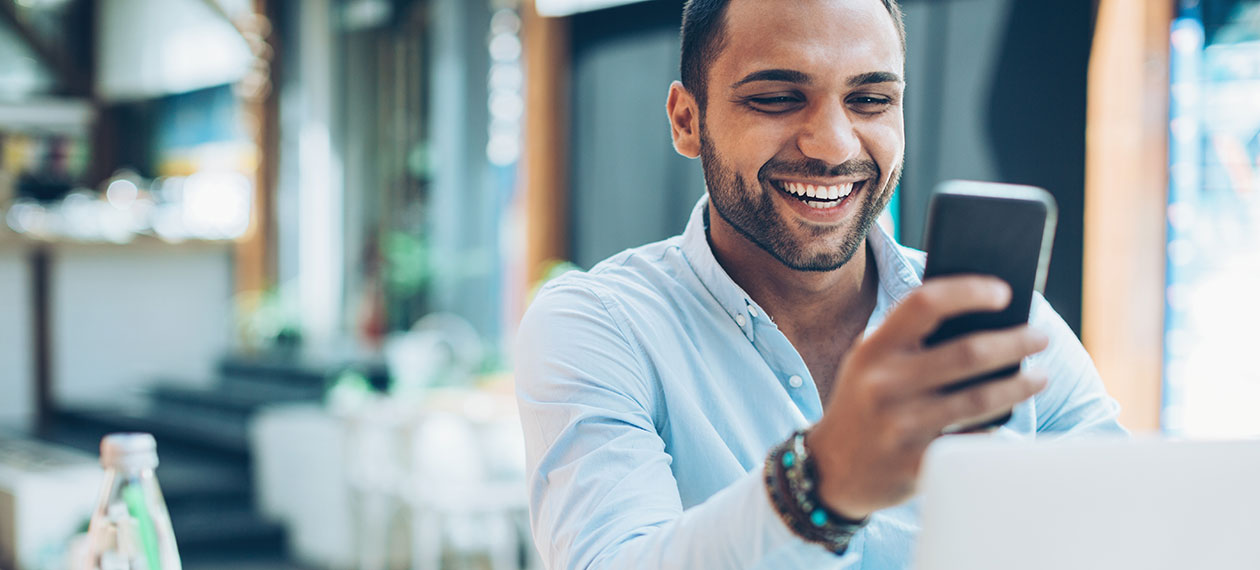 By Lex Webster, Chief Commercial Officer
Traditionally, share price momentum (whether positive or negative) has largely been driven by institutional trades but the Covid pandemic may have steered a change on this – John Zecca, Executive Vice President and Global Chief Legal and Regulatory Office at NASDAQ, recently revealed that retail trading volumes have jumped to 25 percent of the total market in the US. As retail investors have seized a chance to invest in financial markets during heightened volatility, it seems that this trend may have helped fuel the recent surges in stock markets around the world.
It is certainly true that online trading platforms have seen the number of new traders grow significantly during the coronavirus pandemic, with many of them younger first-time investors. According to Factset/CNBC data, America's largest online brokers saw significant spikes in trading early in the pandemic with the likes of Charles Schwab, E-trade and Robinhood reporting a huge surge in new accounts opening. Similarly, within the Exinity group of companies, we have seen this trend with new funded accounts corresponding with jumps in new deposits, trade volumes and active accounts. What's more, over 85% of our new clients in 2020 were under the age of 35.
So why are younger people investing now and what does this mean for the trading landscape going forward?
Millennials come of their 'investing prime'
In fact, it is not all that surprising that we are seeing millennials start to trade. In mature markets, such as the US, the average age of those starting to invest is between 30-39. So in 2012, only 22% of US millennials – usually categorised as those born between 1981 and 1996 – had a retail investment account compared with 39% of baby boomers (50 to 66-year-olds). Fast-forward almost a decade and most of those same millennials are now in their thirties and looking to take control of their financial planning.
Add to that the fact we are seeing a huge wealth transfer to the next generation: according to the Boston Consulting Group, by the end of 2020 millennials are expected to control $35.3 trillion, or 16 percent, of the world's wealth. Which means that millennials globally have the means to invest as never before.
Thirdly, millennials have an appetite for risk that older generations – especially those near or entering retirement age – lack. This factor was highlighted by an Investopedia survey in October 2020 which found that 45% of millennials surveyed were investing more money vs 18% of boomers, but what's more, they're moving into riskier investments (31% vs 13%). Whilst some of this attitude can be attributed to their longer investing horizons, is there more to it than that?
Making risk work for them
As lockdowns and social-distancing restrictions have kept many at home more in recent times, younger investors have seen the accompanying stock market volatility as a chance to kickstart their investment plans and grow their long-term wealth. And much like the hyper-trajectory of stocks they're interested in, millennials, as personalities, are interested in hyper-growth at the click of a button.
That, and they're also independently comfortable with technology including fintech.
The rise in trading and investment apps which give them control of their investments fits with this profile. In this instance, the ability to access information means that they can self-educate as never before, and make their own decisions when it comes to investing.
Furthermore, many millennials are wary of advice, seeing the traditional advisory approach as more focused on making money for the adviser. So this digitally savvy native generation both want and need intuitive platforms, ready-made investment solutions and engaging content to help them start making investment decisions for their futures.
And millennials in emerging markets are of course no different in wanting to take control of their financial destiny. Emerging markets are home to 86% of the world's millennials, making them the inheritors of much of that wealth mentioned above. What's more, the Middle East is home to more millennial entrepreneurs than anywhere else in the world according to research by HSBC; millennials in the region are already forging their own financial paths.
So, this new generation of traders need financial tools which provide a frictionless experience, support their financial education and, ultimately, empower them to grow the wealth they are creating.