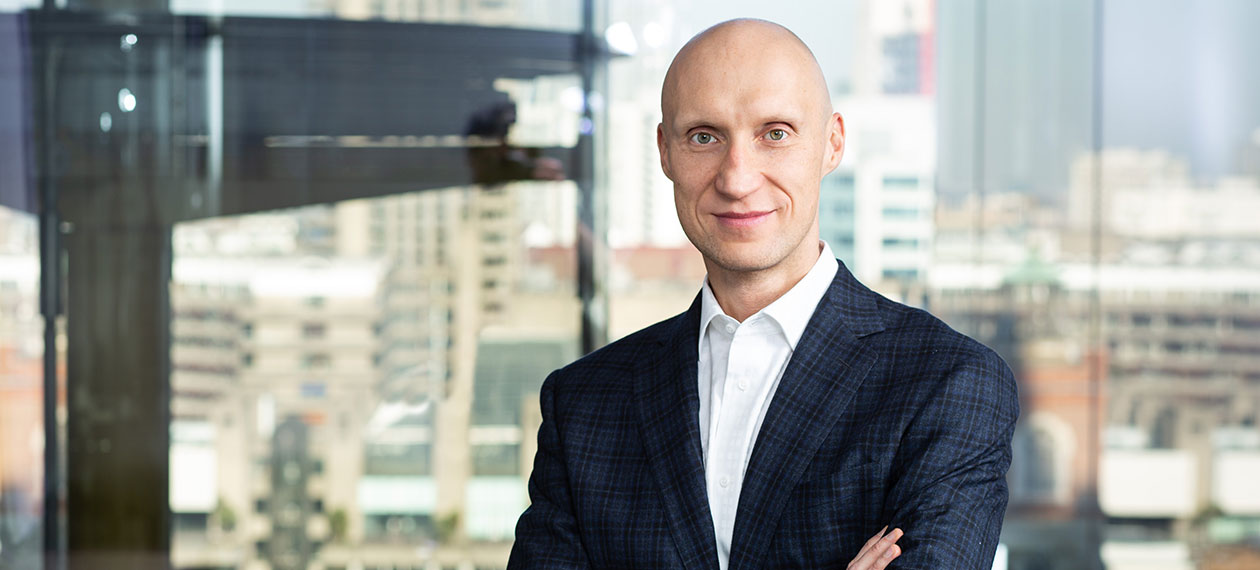 Exinity founder Andrey Dashin shares his vision for innovative wealth management solutions to help millennials in emerging markets achieve financial freedom.
Q
You've twenty years' experience in bringing online trading to consumers worldwide. What's behind this new fintech start-up?
I guess two things are driving Exinity. One, it's clear that consumers in the world's fast-growing markets want more than just traditional trading these days. They want to use a range of different financial techniques to build their wealth and they want mobile technology to do it on. Basically, they want to do investing business on their own terms, not those set by the asset management industry. We know these people well – we've been in these markets for years.
Q
And the second?
I believe in the rewards that come from taking risks. In my own life my most productive decisions have tended to be the bold ones. There's an illusion that life - and making money - can be risk-free. Coronavirus reminds us there's no such thing. All progress involves risk. Exinity will introduce new ways for our customers to use risk to their advantage.
Q
So what is Exinity's proposition? What makes it different?
Our proposition starts with the customer. We're offering higher - risk investment products for people who can see their potential rewards, and who are willing to take a bit of time and effort learning how to use them – because as Warren Buffett said, 'risk comes from not knowing what you're doing.' For these people, and they will be of an entrepreneurial type, Exinity will be wealth management for the here and now. We're not following the traditional asset management model of offering a product whose price is incredibly high but whose quality you can't measure for 30 years!
Q
It sounds like true disruption. Is it?
Yes and no. Yes, we will shake up the conventional wealth business by helping customers become more empowered, self-directed in their financial decision-making. And no, because we aim to enhance the lives of our customers, not disrupt them!
Q
You mention guidance and coaching. Is that just financial advice?
No, not at all. Any experienced or professional investment trader will tell you that they can always be a better one. We have about 20 years' experience in practical markets training, and we do it because we believe anyone with above average skills can become a confident, self-directed investor. We see ourselves more as coaches – allies of our customers.
Q
So it's wealth management with a difference?
A big difference. We aim to empower a new generation of investors through a new investment model they can operate themselves – it's why we don't think 'wealth management' quite describes us. We see ourselves as more straightforward, energetic and purpose driven. More like a wealth 'engine'.
Q
So is Exinity an offer for everyone?
Not everyone, no. But for anyone who believes like I do that success comes from hard work and the ability to use life experiences to achieve their goals, yes! I think our customers will be positive, aspirational types attracted by new ways of wealth creation delivered in a way that's designed absolutely for them!
Thank you.