LEADERSHIP
Our leadership team has a wealth of experience in banking, trading and financial technology.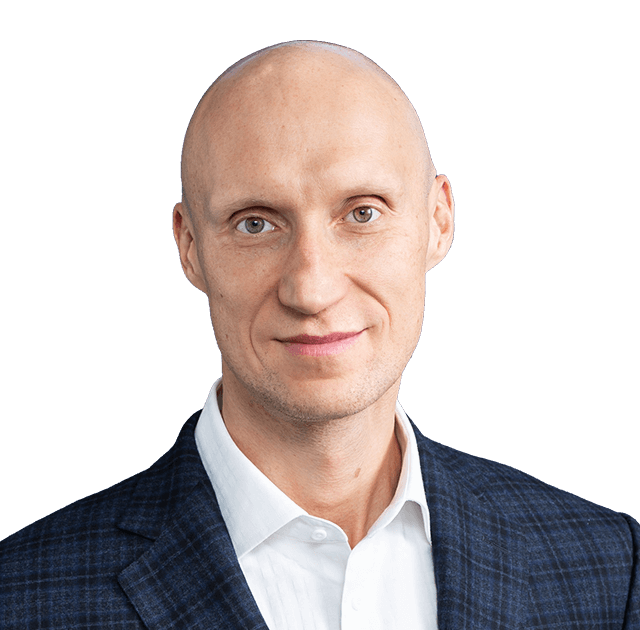 ANDREY DASHIN
Founder
Born in Kazan, Tatarstan, in 1975 Andrey Dashin studied Finance at Kazan Federal University before starting his career as an accountant. With the Russian currency crisis of 1998, the forex market took off and seeing the opportunity he co-founded Alpari which became one of the principal forex brokers in Russia in a short time. In 2011 he founded ForexTime (FXTM), a forex broker targeting emerging markets, and these two brands now serve over three million customers in 26 countries. Andrey believes after Heraclitus that "change is the only constant" and is married with a son and two daughters.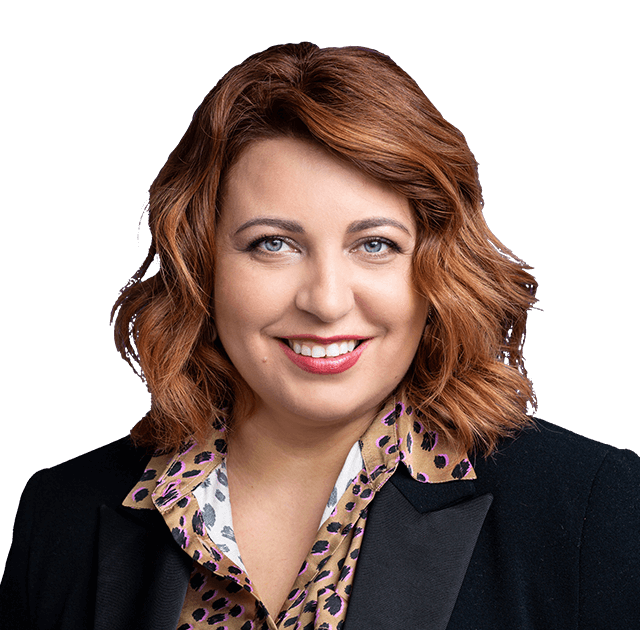 OLGA RYBALKINA
Managing Partner and Group Co-Chief Executive Officer
Olga graduated from Kazan State University with an honours degree in Financial Management and a PhD in Economics before joining Alpari at its founding in 1998. Excited by the potential of fintech she helped drive that company's dramatic growth over the next ten years, before going on to co-found FXTM in 2012. As CEO of FXTM she led the company's rapid expansion across four continents, building a second global leader in online trading. Now as Managing Partner and Co-CEO of Exinity Group, Olga actively leads the group's trading and operational areas and oversees its global regulatory portfolio.
Olga's life mission is to inspire others to dream more, learn more, do more, and become the best versions of themselves. She is married and has one daughter. Olga is passionate about reading and travelling.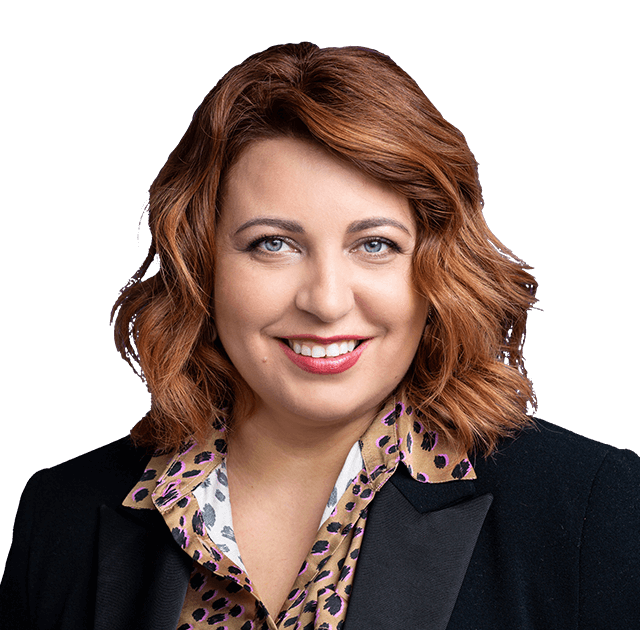 Lex Webster
Group Co-Chief Executive Officer
Nicholas Defteras
Acting Group Chief Operational Officer
Sergey Chumarov
Group Chief Technology Officer
Charis Mountis
Chief Dealer
Lulwa Jundi
CEO Active Trading
Alison Cashmore
Group CCO, CEO Opportunities & Investing Saad Naja
CEO Blockchain Technologies Trudy Julyan
Group HR Director
NICHOLAS DEFTERAS
Acting Group Chief Operational Officer
Nick is an Economics graduate from University College London and a Fellow Chartered Accountant of the ICAEW. He trained at top accounting firms in London and has held senior finance and management roles in global investment banks worldwide. Attracted by the dynamism of the forex market, in 2014 Nick joined FXTM as Chief Operating Officer. He is responsible for developing the group's regulatory portfolio and overseeing its finance, legal and compliance functions. Nick describes his management style quoting John. C. Maxwell: "A leader is someone who knows the way, goes the way and shows the way". He is married with a son and a daughter.
SERGEY CHUMAROV
Group Chief Technology Officer
A graduate in Physics from Kazan Federal University, Sergey joined Alpari in 1999, where his passion and knowledge of IT made him a key player as the company embraced the new online and trading technologies to the full. Sergey became CTO of Alpari and FXTM, a position continues to hold at Exinity. Sergey is inspired by people who, like him, challenge and explore the limits of his field, believing that "anything is possible, as long as you have a good team." Sergey is married with two children.
LULWA JUNDI
CEO Active Trading
A graduate in Communications Arts of the Lebanese American University, Lulwa combines communications skills with a CMA in finance and accounting as well as an Advanced Cysec certificate for Investment Services. After a spell as program organiser and presenter in Beirut, she returned to her native Cyprus to take up a customer service role at Reuters MEA, before moving into senior sales and customer service roles in a regional exporting company. This expertise in both systems and people (plus three languages) led her to FXTM in 2013, where she became Head of Customer Service three short years later. Newly appointed Chief Customer Relations Officer at Exinity, Lulwa is responsible for establishing and maintaining our rapidly growing global client base. Married with one son, Lulwa consistently strives to apply the motto "Leaders don't create followers, they create leaders".
CHARIS MOUNTIS
Chief Dealer
Charis holds a BSC in Computing and MSC in Investment and Finance from Birmingham City University and has spent more than a decade in senior dealing positions at leading FX brokers including eToro and FXTM. In his role as Chief Dealer at Exinity Charis is responsible for the Group's risk management strategy, and for delivering unrivalled pricing and trade execution for both retail and institutional clients. Charis is also responsible for the development of innovative new markets and tradeable products to support the Group's long term ambitions. Charis is married with a son and a daughter.
LEX WEBSTER
Group Co-Chief Executive Officer
Lex started out in retail trading over 20 years ago and has always believed in putting retail clients in the driving seat of their financial futures. His career has seen him hold senior commercial roles across brokers like ETRADE, Charles Schwab, GAIN Capital and City Index. Lex is a firm believer that success in financial services is all about understanding people as well making a difference to the world. As Co-CEO, he leads the group's innovative product development and commercial growth as well as overseeing every aspect of the customer experience.